David Tinney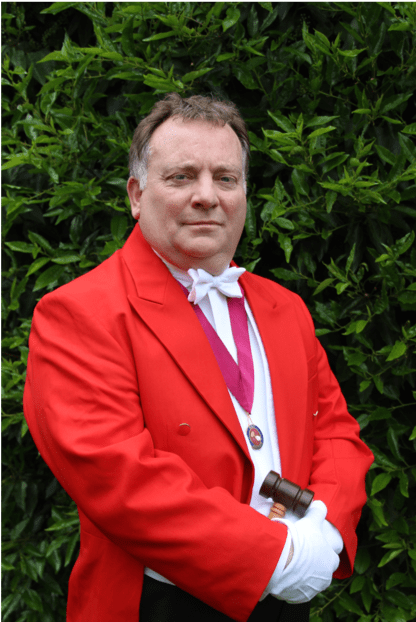 David Tinney
+44 (0) 7826 752855
david@davidtinneytoastmaster.co.uk
http://www.davidtinneytoastmaster.co.uk
Surrey & The South
Associate of the National Association of Toastmasters
David Tinney has acquired a reputation not only as a a professional Toastmaster and Master of Ceremonies but also presenter, communicator and organiser, providing consultancy and mentoring on personal communications.
David has considerable experience, spanning 35 years, of working with high ranking officials and members of the Government and has trained with the National Association of Toastmasters, ensuring quality and high standards can be assured for any engagement.
The inclusion of a Professional Toastmaster can make an event so much more enjoyable for your guests and, with a calm and steady hand, David will help to make sure it runs smoothly so that you can also savour the time too.
David is available for any function that would benefit from the professionalism of a Toastmaster or Master of ceremonies, and is happy to assist and advise on the planning of the event as well as be your Master of Ceremonies on the day.