Michael Myers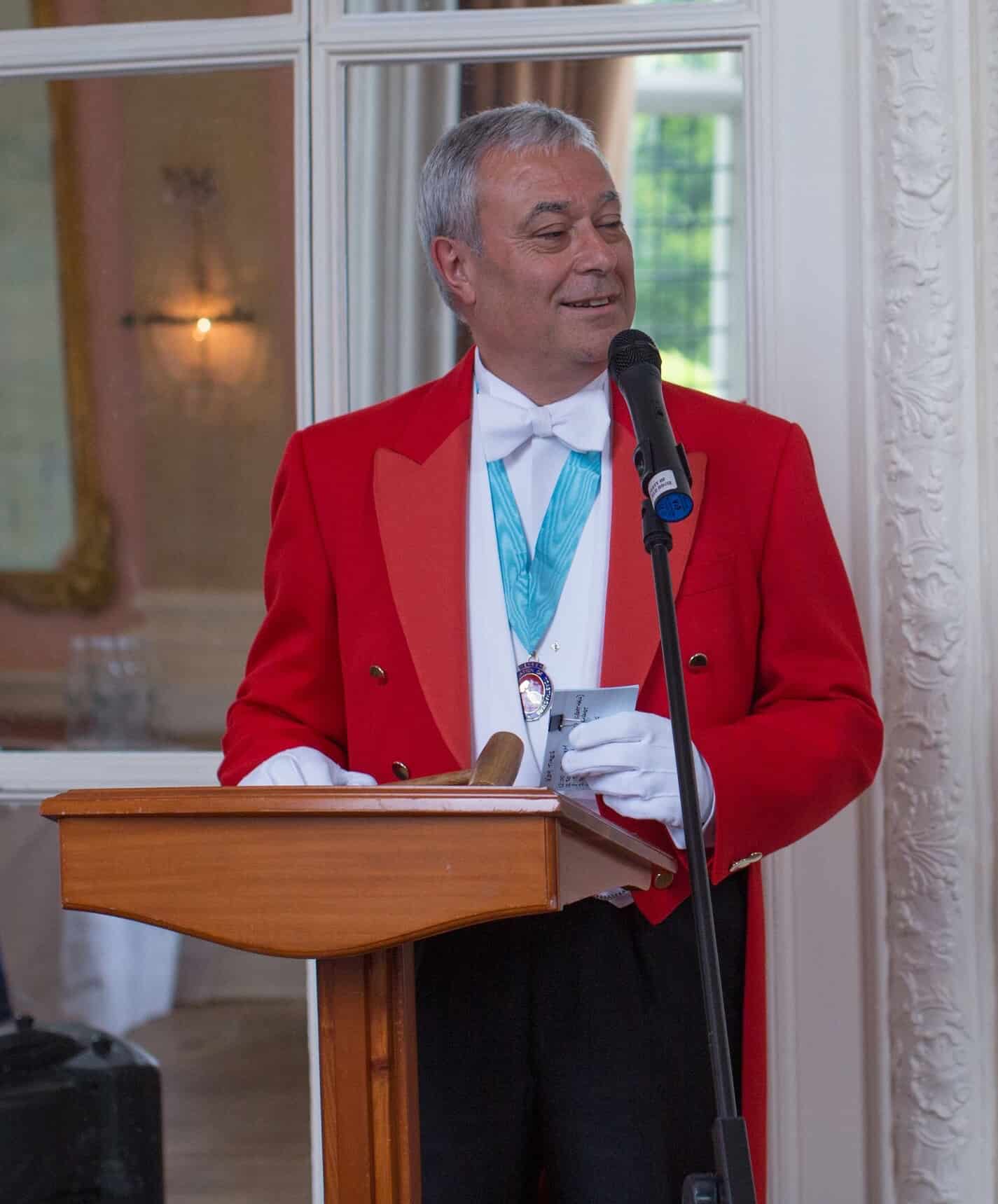 Michael Myers
+44 (0) 204 541 2742
+44 (0) 7970 578067
michael@acetoastmaster.com
http://www.acetoastmaster.com
London, The South
Fellow of the National Association of Toastmasters
My guidance as your Toastmaster ensures you are in capable hands as soon as I come on board to help you with your function. I'm here to take the stress away from you, and make your event run like clockwork. In my traditional uniform I will lend an air of dignity and class to your event.
As a natural and comfortable public speaker, I am familiar with any audience or environment. I bring a fresh approach to a traditional service, and my expertise is the diplomatic guidance of all participants in a highly specialised and professional manner.
Like an iceberg, nine-tenths of my activity will be unseen. However, unlike an iceberg, there is no danger in bringing me on board as your Toastmaster.
My attention to detail and continual discreet liaison throughout your event will ensure that it flows, effortlessly, to a successful conclusion.
And what's more, you can tell all your guests that you've got Michael Myers at your event. What bigger draw than that?